Want to buy the most beautiful and impressive outfits for your baby? Looking for the most appropriate clothes for your baby in terms of both content and appearance? We have made an overview of baby clothes websites and we have found a wonderful shopping site for you!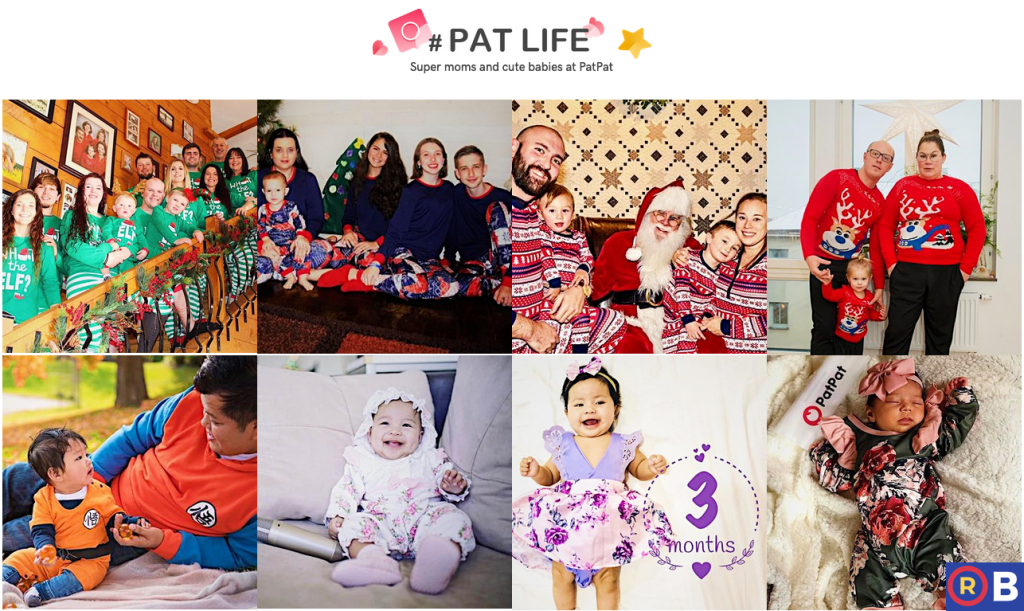 "With patpat.com, which is one of the most enjoyable shopping sites for mothers, you can make your baby look the sweetest with the most beautiful clothes. Read more for a detailed patpat review analysis that we prepared!"
The first thing that we can say about patpat.com, in terms of patpat review is that, they produce affordable and high quality textiles for both boys and girls, using models and trends around the world.
The categories available on patpat.com are as follows: Baby & Toddlers – Kids – Women – Matching Outfits and Home & Accessories. On this website you can find clothing that you can wear with your child and home accessories. Not only baby clothes, but also for children clothes up to 7-8 years of age, can be found on this site. The most comfortable, most cute and stylish clothing for pregnant mothers is waiting for you among the textile products you can find on patpat.com

Detaied Review of patpat.com Categories:
There are some things that should be considered in the clothes that little children wear. First of all, the fabric content of these clothes is very important for children. Your baby's sensitive skin prefers a soft and pure cotton texture, which is one of the most healthy ingredients of a fabric. As our observations, you can find completely organic and healthy baby textile products from patpat.com. For both boys and girls, you can buy clothes in different colors and concepts safely.
Patpat is one of the rare internet shopping sites that offers you high quality products at affordable prices in baby clothing category. Our patpat review shows that, for small children with different styles and interests, you can find extremely original and fun clothes in the website's categories.

In the mom and me clothing category, it is possible to find the clothes that mothers and daughters can wear at the same time. In the eyes of a girl in the process of development, the mother is a very valuable and important person. Therefore, girls often want to imitate their mothers. In order to make this experience happens in a most enjoyable and controlled way, we recommend you to buy various skirts and dresses which are belong to mom and me clothing category! A good new is that patpat.com has this category in the website! If you want to increase the attachment relationship between you and your daughte, you can wear the same clothes and make a different sharing. You can shop mom and me clothing from patpat.com as soon as possible.

We have also mentioned that there are extremely elegant clothes for pregnant mothers on patpat.com. In general, pregnant women have some problems with their bodies. Fortunately, there are many pregnancy garments to make the mothers feel better. For each of these colorful, different and trendy pregnancy clothes, you can check the " Women'' category on patpat.com. You can choose one of the most trendy outfits at affordable prices to suit your style.
Based on our experinences, we can say that you can shop safely from patpat.com. We have feel really comfortable when filling our basket, because patpat.com has variety of payment methods that make the payment process much more easy.
Have a nice shopping!