In daily life, everyone needs some basic nutritional values to continue to live energetically. However, many of these nutritional values many days, we can not get from the food we eat. Because many of the food we eat is quite inadequate in terms of nutritional value, but feeds us quickly. Therefore, we feel a great deal of weight in daily life and we are getting tired quickly. The reason for all these situations is basically our eating habits. For you, we have explore some products that you can use in your daily life and add to your sports routine with low calorie. Thanks to these products, you will feel fit, energetic and light! The product that we explore called Built Bar. We will write down a built bar review for you based on our experiences. Let's begin, if you want.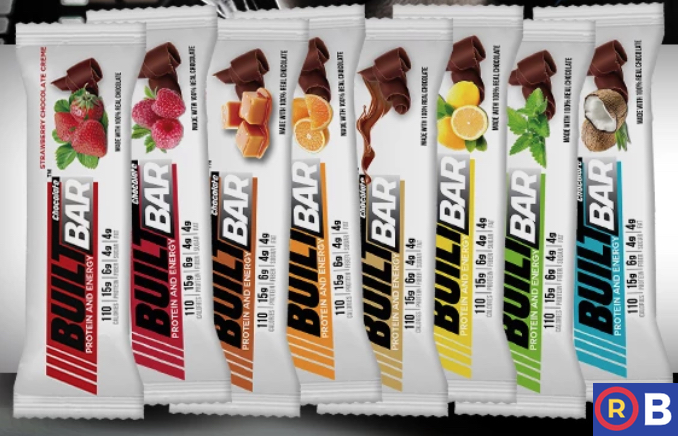 "Our favorite feature of the Built Bar products is their excellent taste. Unlike other food supplement products, these products are extremely pleasant to consume. Because of their different aromas, they give you a sensual pleasure. Your daily snacking habits can vary with the built bars. You can consume these products when you are sweet, because there are also low-calorie chocolates."
The most important feature of the built bars is that there is plenty of protein in it. We are unable to meet our protein needs frequently. Because foods that can meet the need for protein are both a bit expensive and require some care. While trying to catch up with the energetic cycle of everyday life, you can use your built bar to meet your protein needs and feel energic.

Another thing to be mentioned when writing a built bar review is the content of this product. Of course, this energy store is not the only useful ingredient in the product protein. In addition, there are many products that have low calories but are highly nutritious.
Due to all these products, this feeder bar can be consumed in sports.
When we were in sport, we tried this product and realized that it was an extremely energizing product.
Here are the nutritional contents of this product:

MALTODEXTRIN: We loved this content, which is very easy to digest and gives an extremely high rate of energy. This ingretident make the built bar easy to digest and easy to consume, as well as the energy rate is very high.
ERYTHRITOL: This company does not use extra sugar in its products, it uses this content to give its products a sweet and attractive taste. This content provides a good taste for both the built bars and does not require a substance that is difficult to digest like sugar.
BLACK CHOCOLATE: As is known, black chocolate accelerates digestion and thus provides a rapid burning of the nutrients. As we have learned, in build bar products, one hundred percent high quality black chocolates are used. In this way, you are meeting your chocolate needs and consuming a very healthy food.
We came to the end of the built bar review article. You can order all the products you want from the builtbar.com
Don't forget your discount!
Built Bar: $10 Off* w/ Coupon Code: SAVE